VULY THUNDER and THUNDER PRO TRAMPOLINES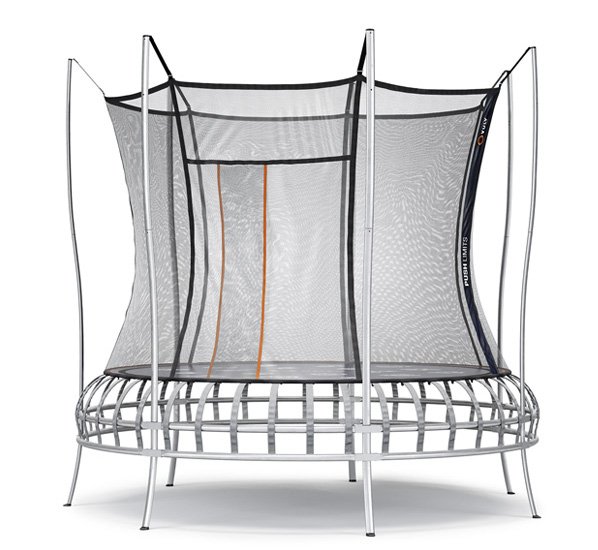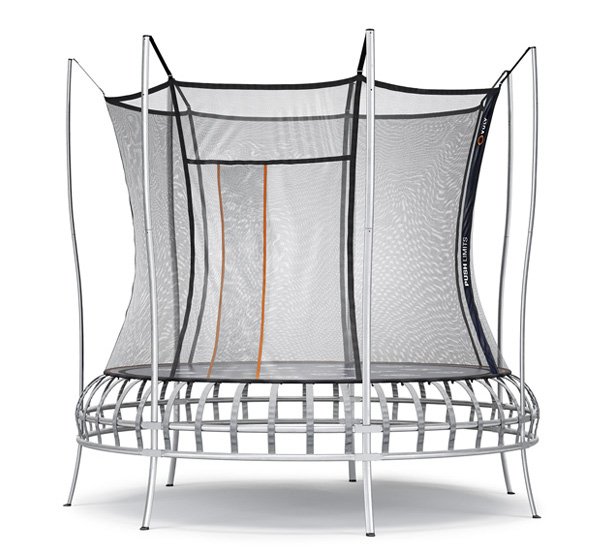 THUNDER
Compact Leaf Spring System
Heat-treated Steel, with no rivets
No-twist Vertical Bouncing
No Contact Zones
Polyethylene Safety Enclosure
Supportive and Extra UV-resistant
Superfine Netting
Self-closing and Zipperless Door
Dual-ringed Frame
Double-galvanized Round Steel Tubing
Square-joint Technology
Built-in Stepladder
| | | | |
| --- | --- | --- | --- |
| Thunder | Medium | Large | X-Large |
| Trampoline Width | 9.8 ft | 12 ft | 14.6 ft |
| Safety Net Height | 5.9 ft | 5.9 ft | 5.9 ft |
| Mat Width | 8.2 ft | 10.4 ft | 12.4 ft |
| Frame Width | 9.6 ft | 11.7 ft | 14 ft |
| Trampoline Height | 9.3 ft | 9.3 ft | 9.3 ft |
| | | | |
| | | | |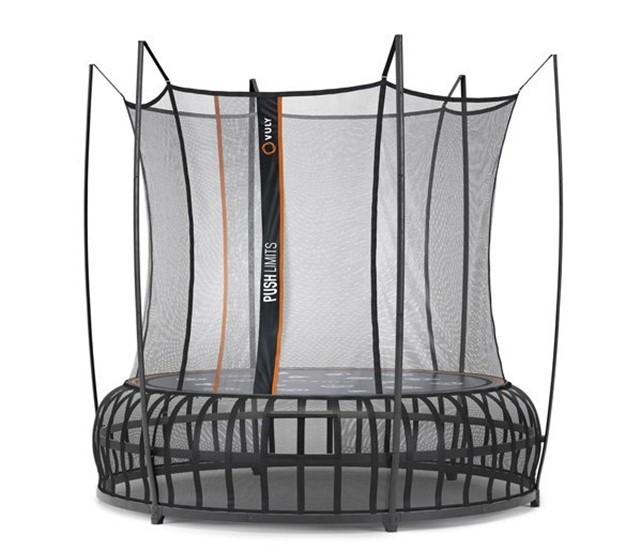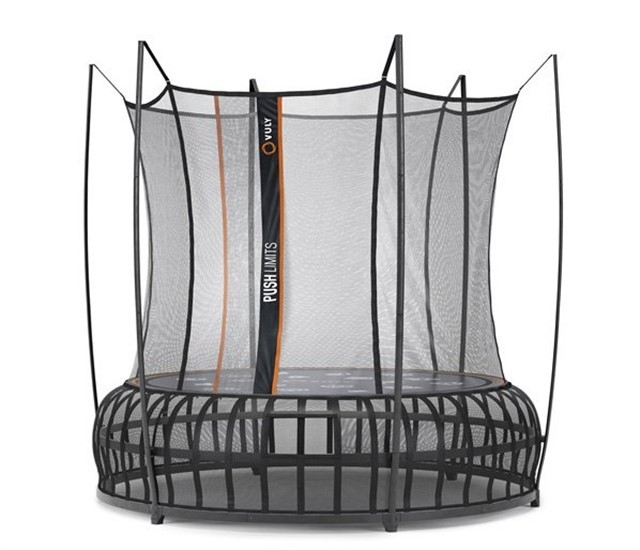 THUNDER PRO
Full-size Leaf Spring System
Heat-treated Steel, with no rivets
Matte Black Powder Coating
No-twist Vertical Bouncing
No Contact Zones
Terylene Safety Enclosure, supportive and extra gentle on skin
Superfine Netting
Extra Tall, Self-closing, and Zipperless Door
Dual-ringed Frame, with extra reinforcing at the base
Double-galvanized, Reinforced, Rectangular Steel Tubing
Square Joint Technology
Built in Stepladder
| | | | |
| --- | --- | --- | --- |
| Thunder Pro | Medium | Large | X-Large |
| Trampoline Width | 12 ft | 14.3 ft | 16.3 ft |
| Safety Net Height | 6.2 ft | 6.2 ft | 6.2 ft |
| Mat Width | 8.3 ft | 10.6 ft | 12.4 ft |
| Frame Width | 9.8 ft | 12 ft | 14 ft |
| Trampoline Height | 9.8 ft | 9.8 ft | 9.8 ft |
| | | | |
| | | | |
CLEARANCE ON REMAINING 2019 INVENTORY
PRICES TOO LOW TO ADVERTISE!!
HURRY!! Limited Quantities. Prices good only while supplies last!!
See store for details.
Millz House is a full service dealer.
We offer FREE delivery within 40 miles of Millz House. Optional set-up fee for all trampolines is $199.
Delivery and/or set-up over 40 miles from Millz House, additional fees apply.