This state-of-the-art carbon fiber pickleball paddle is the best there is.  Our perfectly weighted paddle makes your shots powerful while still giving great control. Never find your paddle spinning in your hand or getting too sweaty as we have an ultra comfortable ribbed grip that is breathable to minimize hand fatigue. The protective edge guard will extend the life of your paddle by saving it from accidental edge cracking or breaking. Bring the element of surpise to your oppenent with our textured face that allows for back spin, top spin and even side spin. Pickleball is about having fun, so why not have a paddle with its own additude! Whether it is sporty, classy, edgy or cutesy, we have a design for you! Each paddle comes free with 1 neoprene foam paddle cover and 1 indoor and 1 outdoor pickleball.
Weight- 7.9oz
Core- .5" Honeycomb Polymer Core
Surface- Textured T800 Carbon Fiber
Grip size- 4 1/4"
Texture- Medium
Regular Price: $159
Spring Sale Price: $129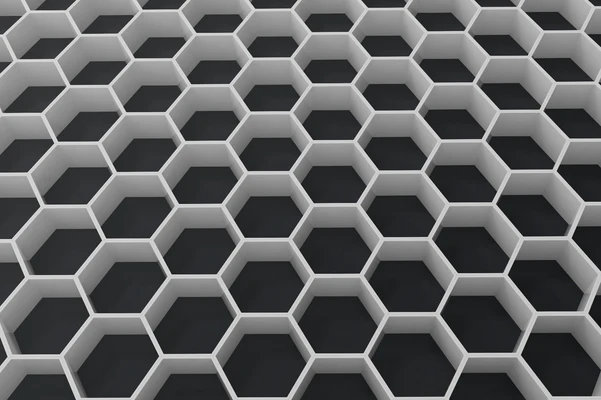 The Core
The honeycomb polymer core is eminent for providing great power to your shots while also allowing great ball control. Being the quietest performing material makes it a silent killer against your opponents.
Performance
Carbon fiber is known around the globe for being excellent in many different environments. We incorporated the Toray 800 carbon fiber into the face of our paddles. This material is 11% stronger and 60% lighter than other leading pickleball face materials and provides a far more reactive response.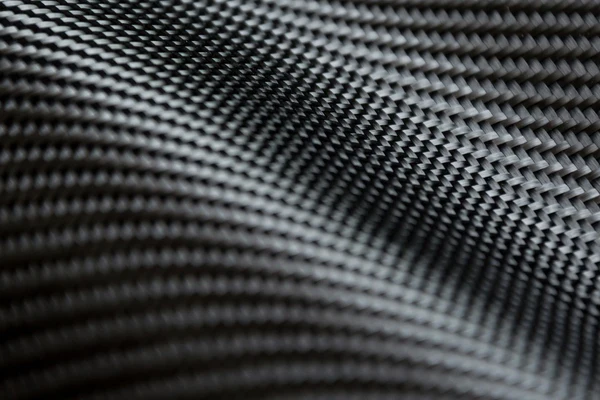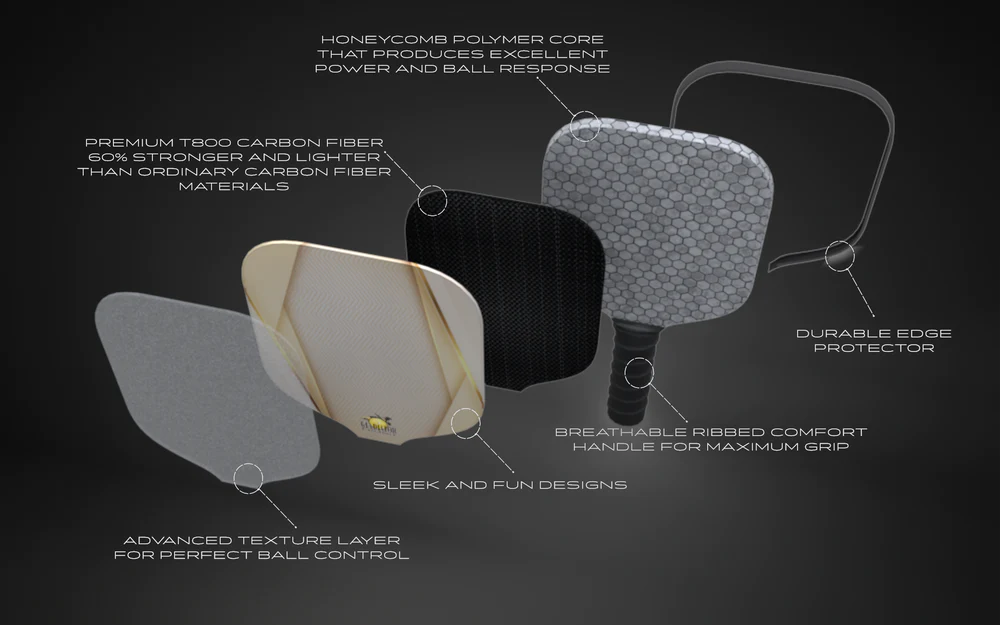 WITH EVERY RAQUET PURCHASE COMES WITH A FREE RAQUET COVER AND (1) INDOOR AND (1) OUTDOOR PICKLEBALL!