Original Fort Combo 2 XL with Wood Roof and Playhouse
TURBO ORIGINAL FORT COMBO 2 XL WITH WOOD ROOF AND PLAYHOUSE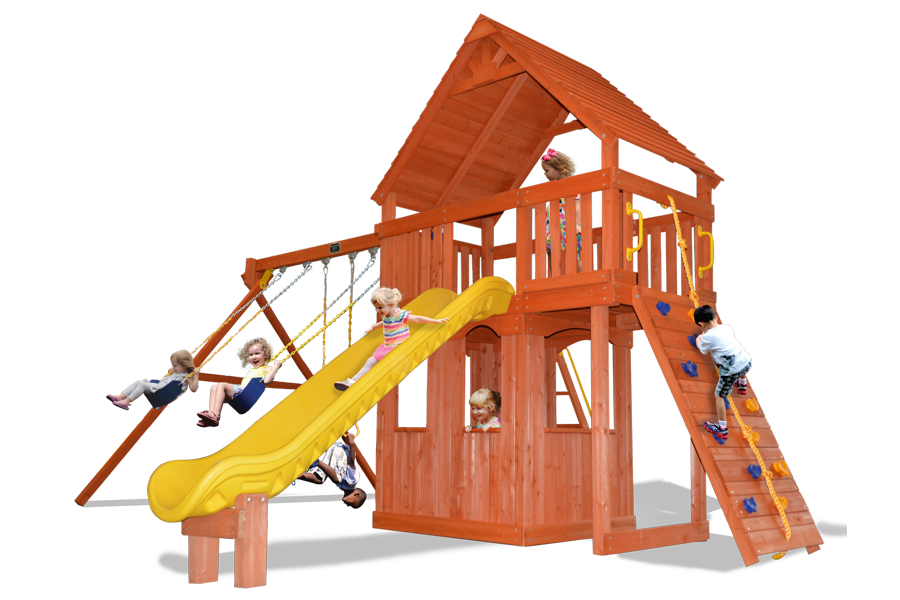 TURBO ORIGINAL FORT COMBO 2 XL WITH WOOD ROOF AND LOWER LEVEL PLAYHOUSE
Millz House Price:  $4,899
Beat The Rush Sale Price: $4,299
Same great features as the Original Fort XL, only bigger!
Play Deck Height: 5.5′
Slide Length: 11′
Swing Beam Height: 8.5′
Dimensions: L 21′ x W 17′ x H 11.5′
Delivery and Installation, regularly $499, now ONLY $149, within 40 miles of Millz House; mileage charge applies over 40 miles. 
The Original/Turbo Original Fort Combo 2 XL has a 50% larger play deck for even more fun!!
Includes:
Wood Roof
Slide in yellow or green
3-position swing beam with 2 belt swings and a trapeze bar
Rock wall with climbing rope
Step ladder with handrails
Lower level playhouse
Ship's wheel
Safety handles